Why do SOME/MOST of the engineering/degree fresher's from Karnataka do not get jobs or remain unemployed for long time?
Before I start off, I think some of you might be wondering ; whats this? so, to set the mood and ambiance.
This is the insights from a experienced IT professional after interviewing loads of freshers and equally good number of 1-3 years experienced folks for various posts in the company. Lot of freshers come out of college looking out for jobs and dont have a clue of whats in store or dont set their expectations and goals correctly while attending campus interviews during academic career.
So, its a post intended at folks who are searching for jobs or dont know whats wrong with their strategy.
First of all, get a decent email id, write a covering letter
Do you have a email something like Coolraghav ; desidude ; pinkysmiley etc– EPIC FAIL
If your name is already taken in Gmail, then try for combinations of first name, last name, year of birth etc and get a decent email id. Some of the companies have strange email naming conventions and most of recruiters do psycho analysis on your personal email id too (just kidding).

Some corporate email humor, check this out!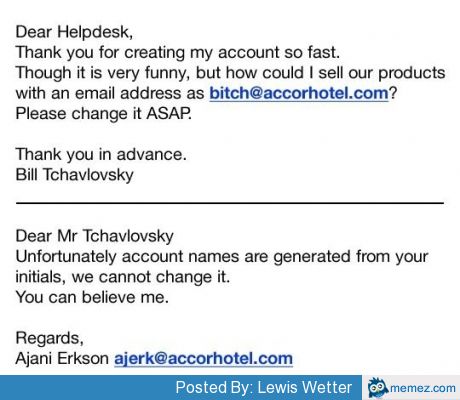 Write a good covering letter, keep it crisp to the point and not more than 5 lines. If you don't know , what is covering letter ; check out in internet.
If the company demands a detailed one or has word limit ; then use the most appealing information on the top and expand on it.
Also, dont write generic covering letter since they look too generic anyway and dont send a covering letter intended for company X to company Y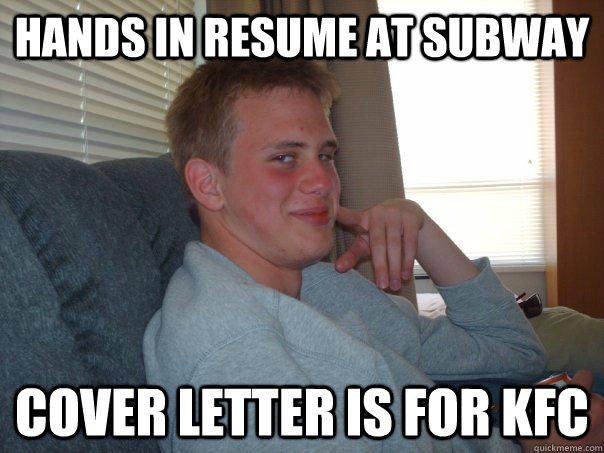 Keep your resume crisp and within one page
If you are applying to Software firm and your hobbies are gardening, playing guitar; what difference does it make to the interviewer?
I think Gardening as hobby might impress the panel in Zyanga software since they are looking for new developers for their Farmville game.
I would rather consider irrelevant information as waste of space in a resume and takes the attention to unwanted topics if the panel wants to just do some time pass!
Also, winning a volleyball match as school captain in 6th std can be a great achievement; but sheeks!!
Again, what value addition to the resume for Software Engineer?
Build your online presence
a)
Upload your resume on various job portals (Naukri, Monster etc)
b)
Sending Facebook requests for asking jobs – EPIC FAIL !
Create a profile in Linkedin and USE the same for job networking and professional reason.
c)
Create job agents in company websites. There is a career section in all company websites, apply using email or upload your resume there.
If you find it frustrating, then create a Taleo universal profile since companies have social plugins or Taleo universal profile plugin.
Check : http://www.oracle.com/us/products/applications/taleo/overview/index.html
d)
Create search agents / RSS feeds from various online forums
Practice your introduction for various events
Do you face these moments a lot?
Instead of talking like a non stop RJ when the interviewer asks "Tell me about yourself" ; try to modify and present the same info tailored to the event.
Do some real time projects rather than fancy named one
Some of the project names are like these " Real time computation of simulated data from centrally maintained server in a distributed computing environment "
Just to impress your lecturer or to sound complex, don't create project names like the one above.
Keep it simple and to the point. Also, it should be explained in such a way that even a layman can understand it.
Also, academic requirements state a project to be done in industry. The real purpose is to get a feel of the industry and how it works. Don't go with a mindset that we will select a project which would fetch good marks and easy acceptance in college staff.
Use the time to understand how industry works and also get closer to industry standards in terms of coding, design and approach.
Time to ask this in your college
If you are keen on sector X in any engineering field, then be ready for limited opportunities
If you are electronics engineer and want to work on VLSI itself as a starter, then you should also be ready to compete in limited space.
Limiting options is like decreasing your breathing space.
Also, if you are so keen to start off in VLSI once you get out of college ; then work your @$$ off while you are in college.
I really mean it !
If you want to be considered by the industry as potential hire, marks don't impress ! your work and activities related to the sector matters !
Even Kannada stars Ramesh, Sudeep have a engineering degree and are into full time cinema, there are engineers who are doing lot of things apart from engineering related tasks.
But make that decision fast and don't wait till you pass out of college
Development is cool, Testing is easy ; Sales and Marketing $ucks
Are you a hardcore techie like this in below picture
If you are having complete GEEK mindset ; then you should be ready to join as developer and learning technologies in a day or two should be a cakewalk for you. You can afford to say " Sir, I know Java, C , C++ ; please give me a job "
If you want to really code, then the sectors to look are PHP, Ruby on Rails, Phyton etc.
Technically speaking, most of the code in this world has been written. It's the era of creating application using plugin and re-usable code.
So, writing 100 lines of code a day is old fashioned way ! its almost 90's style now.
If every CS, E&C , Mech etc engineer wants to be manual tester,
who will write the code?
who will sell the product?
who will support it?
Testing is just 20% of the project workforce. Sometimes, its even lesser and on few cases ; clients and developers act as testers.
Testing is not easy job ; it involves coding (a.k.a writing automation scripts). Also, the world is moving towards automation. Again, do you want to go in 90's style and become a manual tester?
Sales and marketing guys are the face of the company and they are best paid, best treated well since they are driving revenue! Don't you want to be in driver seat?
Startup are risky, established companies are safe
If your plan is to settle in USA, get married to a girl/guy (looking for foreign stay), have kids and then head back to India ; established giants could have satisfied these requirements around 10-15 years ago.
These days, they are cutting down their onsite team strength and looking ways to cut costs.
If you are dreaming big or atleast ready to take some risk in initial days of the career ; try joining a startup. It helps to pick up multiple skills and growth curve is parallel to the company fortunes.
With 55 full time employees working at WhatsApp, the revenue per full time employee is $7.27M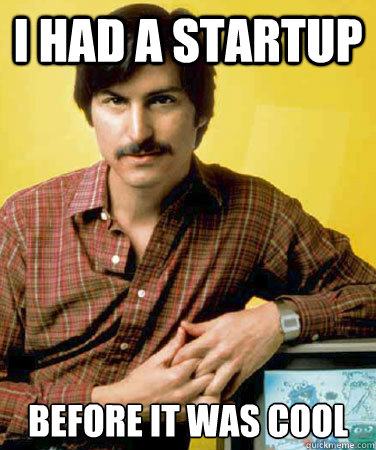 I need a job which is in Bangalore, pays me more than X amount ; then only I am interested
"Professional Life" is not about X money as starting salary or having office in Bangalore. If you are having such attitude, then you should try for job with no relocation and great starting pay. If you get to know, please let me know that domain and industry. Can suggest to the kids in job market about the same.
Also, you can't stay in one place for lifetime and be struck around Bangalore traffic. Have a open mind to travel to various cities for work, experience various cultures and 'be mobile'.
Before expecting or demanding X amount from the company, check what value add you bring to the money, if you are demanding that X amount of money !
NO company would be ready to train a fresher and then pay handsome money also.
The thumb rule for any IT industry is that 10% of the revenue generated by a employee is paid as salary to the employee. In product companies, its around 5% (since revenue per employee is more compared to service based companies) and rest are given as ESOP (stock options).
Before you ask for some 5 digit or 6 digit salary as fresher, know your worth and make some self evaluation.
IT is all about choices, I can choose what I want. If I dont get it, I will do a MBA or MS and get the job !
There was a time when people could shift jobs easily, shift domains etc since the manpower was in demand. But, in last 10 years ; lot of people have returned back to India from other countries since there are better opportunities here and the demand of the IT industry is also stagnant. So, management is not a everyone cup of tea or a higher education doesnt mean a ticket to architecture team.
So, don't wait and expect that your dream job will land into your hands !
Dont be in this situation too
Work out the best with existing options or take an available one and work towards your goal.
Cheers !!